A great Test Environment Management Maturity Assessment, courtesy of the team at Enov8. Built around the 8 key dimensions of IT & Test Environment Management i.e. Knowledge, Demand, Planning, Service, Reporting and Orchestration of Data, Apps & Infrastructure.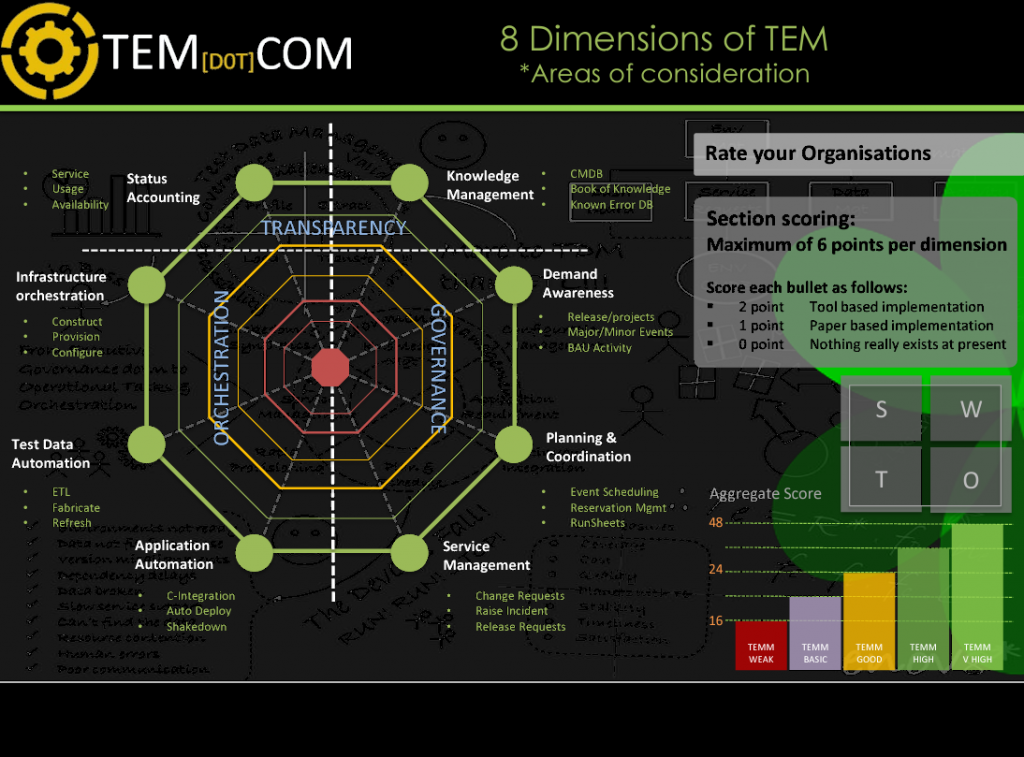 Original Source: Enov8 TEMMi
Note: A new online EMMi assessment tool can now be found here: Maturity Index.
Give it a try and see how mature your organization is.